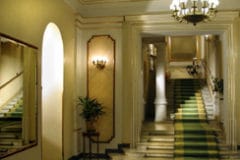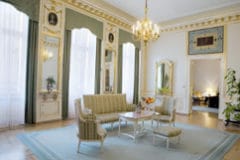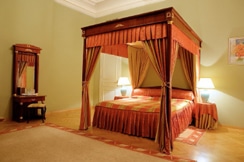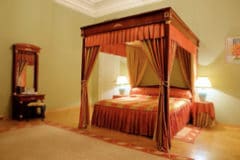 Hotel Grand is a luxurious hotel, located in the very center of Krakow, near the beautiful Main Market Square. From the hotel, it is only a 10-minute walk until you reach the railway station. The famous Jewish Quarter is a small 15-minute walk.
The central location makes Hotel Grand an excellent accommodation.
Services
Nothing will make you feel royal as staying in Hotel Grand. The staff of the 24-hour reception offer touristic information and help you book your tours. In addition, the hotel offers complimentary concierge services, luggage storage and Wi-Fi in the hotel.
If you truly want to feel royal, you can look into the paid services. For a fee, you can hire your personal butler. He or she will be at your service for 24 hours.
Room facilities
All the rooms are airconditioned.
The rooms include private bathrooms, broadband connection, an LCD television, mini-bar and much more.
Restaurant
Hotel Grand has a restaurant and a grand cafe.
The Grand Signature Restaurant has hosted many important and famous people since it opened halfway the 19th century.
The Grand Cafe is an excellent place to devour some delicious pastries, or drink coffee.